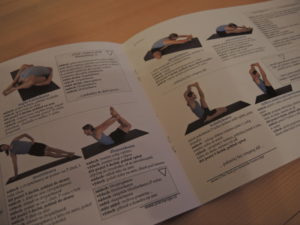 In order to support my yoga students in their own yoga practice, I wrote  "Prana Vashya Yoga: step-by-step, breath-by-breath" PDF guide.
Since 2010 I gave it to all students of my yoga courses in Czech Republic and now I have already English translation ready.
It can help you to find out what is Prana Vashya Yoga about, especially if you are already familiar with breath-centered asana forms  like Ashtanga Vinyasa Yoga etc.
You can download it here.
if you wanted to be notified about videos related to Prana Vashya Yoga, subscribe to my YouTube Channel.
Best regards,
Petr
—
Post Scriptum:
For this year 2020, I would like to provide yoga community more information about this authentic yoga practice, which I learnt in Mysore, South India. I plan to translate my other articles covering various topics, such as:
– Prana Vashya Yoga practice as a way of preparing body for more intense pranayama
– pranayama techniques itself, tips how to start, what to avoid etc.
– kundalini-related phenomena and depth-psychology context of yoga
– why and how to utilize dreams in yoga practice, how it relates to pranayama and other yogic tools
– yoga, lucid dreaming and other out-of-body phenomena for exploring the unconscious layers of the mind
– …