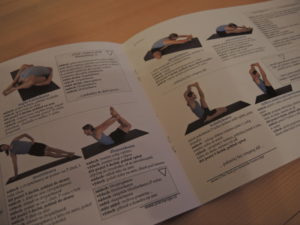 In order to support my yoga students in their own yoga practice, I wrote  a kind of "Prana Vashya Yoga: step-by-step, breath-by-breath" PDF guide.
Since 2010 I gave it to all participants of my yoga courses in Czech Republic and now I have already English translation ready.
It can help you to find out what is Prana Vashya Yoga about, especially if you are already familiar with breath-centered asana forms  like Ashtanga Vinyasa Yoga etc.
If you are interested in Prana Vashya Yoga and want to obtain this english version of the guide , please subscribe to the newsletter and you will immediately get a link for download.
In case you have some questions or would like to give me some feedback (so I could make it more useful, readable, …), please do not hesitate and contact me via e-mail or FB. Thank you!
Sincerely yours,
Petr
—
Post Scriptum:
For this year 2020, I would like to provide yoga community more information about this authentic yoga practice, which I learnt in Mysore, South India. I plan to translate my other articles and YouTube videos (channel here) covering various topics, such as:
– Prana Vashya Yoga practice as a way of preparing body for more intense pranayama
– pranayama techniques itself, tips how to start, what to avoid etc.
– kundalini-related phenomena and depth-psychology context of yoga
– why and how to utilize dreams in yoga practice, how it relates to pranayama and other yogic tools
– yoga, lucid dreaming and other out-of-body phenomena for exploring the unconscious layers of the mind
– …
Stay tuned!